Valuable Insight on Albion Online as Whole
Let me start by saying the game has a lot of potential... It runs smooth, looks good enough... and who doesn't love a full loot type of world?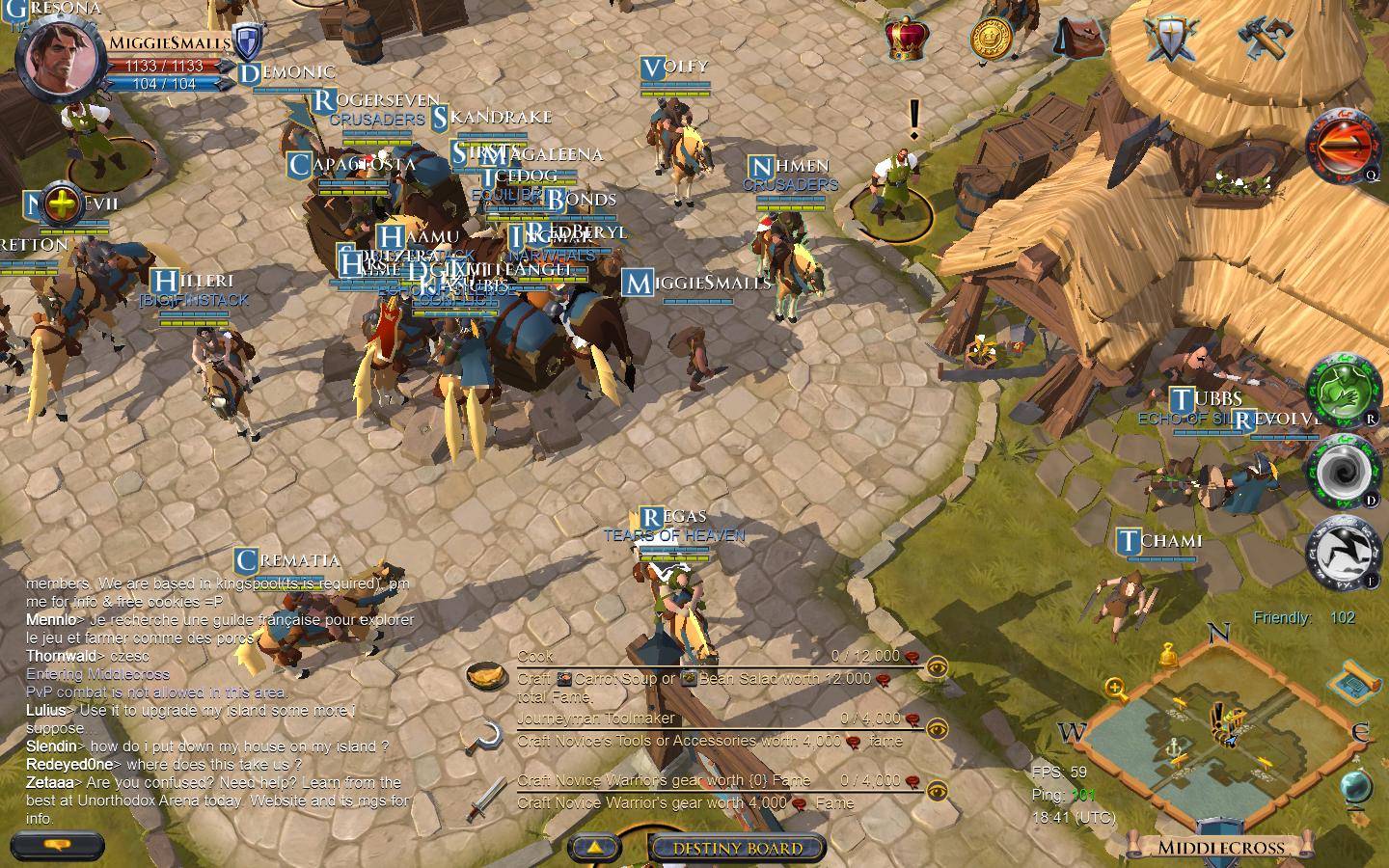 I've only been in beta for a few weeks now but progressed pretty quick, and I'm a seasoned and skilled enough gamer/PvPer thats been playing MMO's and other games for so long I feel comfortable giving some feedback now in hopes it will be heard.
So lets get into it...
Class balance... needs work. Its crazy that there are certain situations and classes you can't even bother trying to engage (healing class specifically and halberd right now from what I see)... Theres nothing wrong with being able to heal and have that edge, but not if you don't run out of mana too or have some downfall... and there is nothing wrong with dealing OP damage with a halberd or a strong melee weapon but not when you can increase auto attack by 40% to point they are hitting from further or the same range as a ranged class.... I'm sure you guys are aware of some of balance issue and more so I wont go into it too much, but you really need a fair class balance in a full loot PvP game... every class should have a chance, to win a fight against another class, or have close too a chance to be able to beat another class even if one class works better against another for whatever reason
PvP.... Like the direction you went with full loot but still not hard core enough...
Zoned areas and guild plots- Players end up in situations where people are escaping from battles running through a tunnel to next land, or running into a guild plot which is an invisible wall.to others... where is the realistic nature in this?... Is it not possible to not have instanced areas like that, or at least not have so many so close? ...the world feels like a bunch of small arena plots, not like a free roaming world... each plot with its own local and global chat system too lol.. This is open world sandbox PvP... why make it so places cant be walked through/on?..., or tactics in fights can be running through a portal with a load time to escape a battle or buy time?
Red, Yellow,Black zones and towns- I get you dont want people killing everyone everywhere but hey, thats part of a game like this and the community will form around that and to prevent that... By making different rules in different places your changing the freeflow of the world .. now people avoid this area, only wear armor in this area, etc.. I think you should just have everything outside of a town a PvP zone... station guards, or roaming royal scouts, and stuff like that in those areas instead if needed... create some quests for higher level chars to escort or help a lower level tier players through a certain area if needed to force player interaction and add depth to story line, or end game content... there are ways to do full loot open world PvP without it feeling so controlled..
And whats up with the towns? Every town looks the same, and every town is another instance too... no fights can happen in a town...nothing happens in the towns... it boring...
Char customization-
You are what you wear but your still forced to be one thing... its cool to be able to change class so to speak with new weapon or armor...but as a player I still dont feel free to really choose or mix and match... a hunter is still a hunter, a mage is still a mage, a warlock is still a warlock, and a warrior is still a warrior... I was hoping I could blast someone with a fire spell, smack them with a halbred, and start shooting them with a bow all in the same fight if I wanted....thats real freedom.
I started off wanting to write more but im just going to sum up these thoughts for now and come back later with the rest... but in short...the game still feels very controlled, unbalanced, and unrealistic in combat situations specifically with the each zone and town is a diff "instance" system.... this is a great template for a game but I dont see long term success if you dont deliver the right way to your target audience..
Also general chat and local chat?... Nobody had cell phones and connection like that during the time period this game is set in ha... why have people spamming L4G, or stating their class for dungeon runs to everyone playing?.... the game should stay true to its roots, to the age it was set in... the fun is going out, exploring, meeting people along the way, finding friendships and allys.... if you know someone in real life and want to add them to your group or guild or friend list, sure... but to let everyone instantly connect immediately kinda takes away from things in my opinion.
Thats it for now, will add more thoughts later... not knocking your progress either... i know still in beta, I like the game, and i saw on test server some good things being done... I just still feel like you guys can do better though... if you guys really want to be the best, keep players playing, then do now what your competition is going to do in the future.