ALBION ONLINE REAL ESTATE
YOUR OWN CORNER OF ALBION
Claim your own corner of the world, then choose from over 50 buildings to develop your patch of land into a functioning city! Whether military, industrial or residential; plan carefully to use the valuable building land effectively and expand your empire.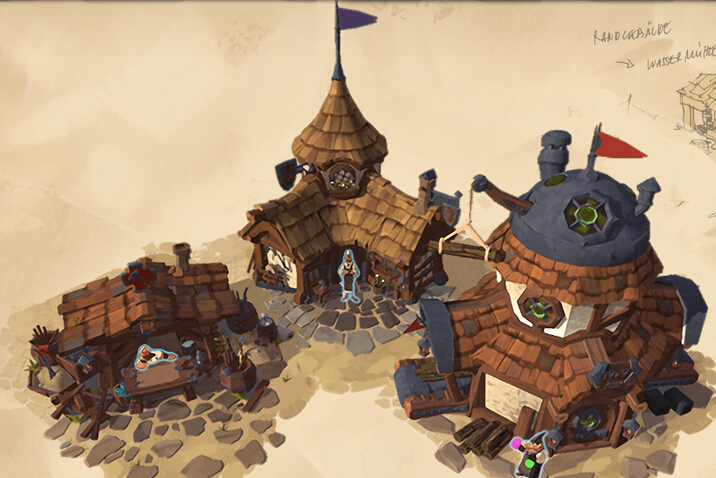 PLAYER HOUSING
Build your home, then furnish and decorate it to your own style! Comfy beds, tables laden with hearty food, gruesome hunting trophies… Furniture not only makes your house a home; each item also provides distinct bonuses and abilities to your character.